Sorry for the long, 2 week or so hiatus from blogging! Moving and starting a new job just haven't given me the time to post, but I'm going to do my best to get back to blogging on a regular basis. Here's a few of my favorite things lately:
1. Greek Yogurt Cooke Dough Recipe 
Can you tell from my previous recipe posts that I have a sweet tooth? I especially love dessert recipes such as this one that are healthier, lighter versions of my favorite treats. This lovely recipe is from The Suburban Girl Gone Country blog which has lots of low carb, gluten free recipes. 
Ingredients
1 small container of plain Greek yogurt
1 tbsp nut butter (I used peanut butter)
1 tbsp sweetener (like maple syrup or honey)
1/4 tsp vanilla
pinch of sea salt
1 tbsp mini chocolate chips (I used Enjoy Life)
Directions
Combine the Greek Yogurt with the nut butter, sweetener, vanilla and sea salt. Mix until smooth.
Top with Mini Chocolate chips. Enjoy!
– See more at: http://www.girlgonecountry.com/recipes-2/cookie-dough-greek-yogurt-3/#sthash.aDDHi9vq.dpuf
2. Monogrammed Running Tank on Etsy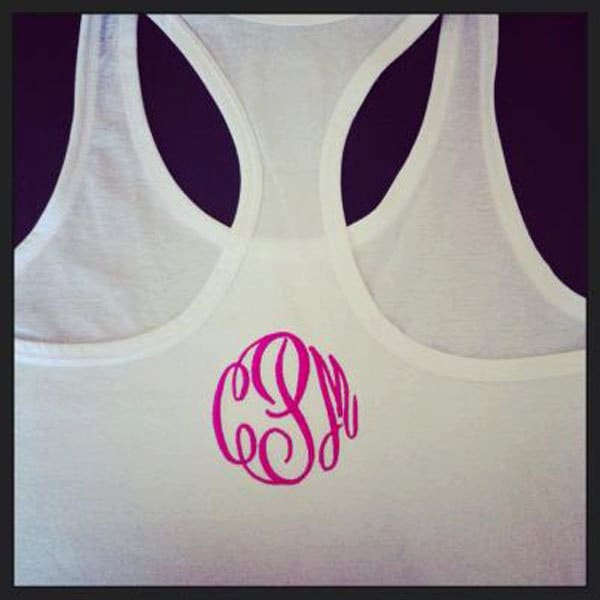 I ordered one of these lightweight running tanks on Etsy and adore it! So cute and perfect over a sports bra for working out in the heat. 
3. Colorful shifts
I love the look of a colorful dress for work especially in the spring. I have been all about them this summer, especially when they're priced affordably.
I haven't shopped at Forever21 in eons, but I when saw this coral colored shift at such a reasonable price I decided to go for it, and am so glad I did! The color is a nice muted coral, and it's an appropriate length for work.
I also love this pleated shift from J Crew Factory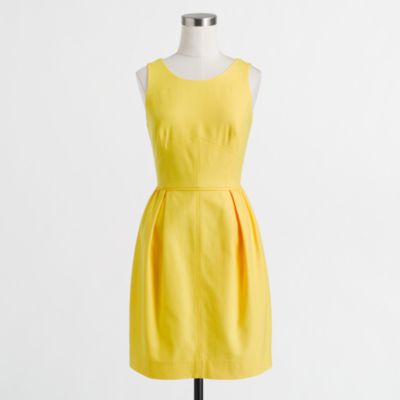 I have this dress in Coneflower blue, and it's wonderful for work, church, or any other slightly dressy occasion.
What clothes do you like to wear for working out or work? Are there any clean eating recipes you're enjoying?
I'll post my June running playlist this weekend, so stay tuned!